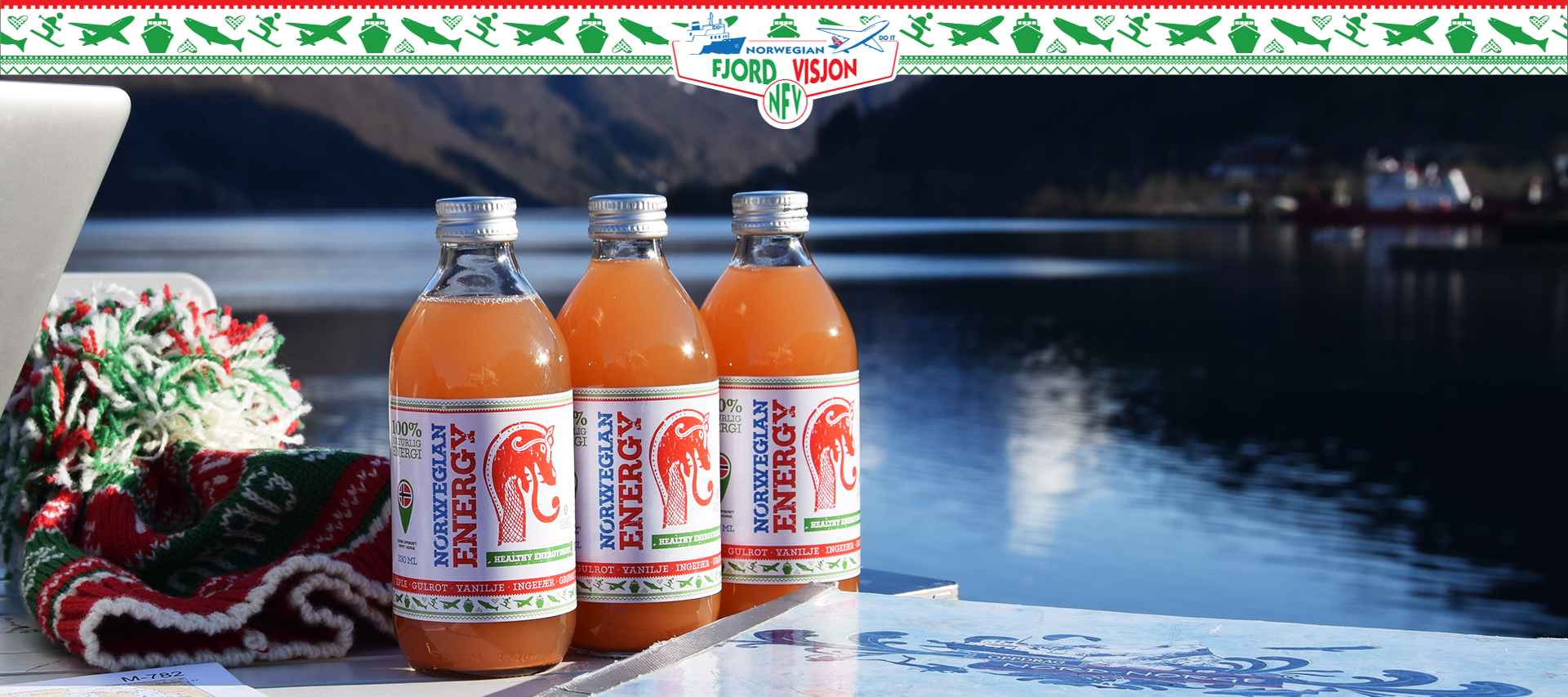 WE BUY THE RAW Ingredients DIRECTLY from NORWEGIAN farmerS AND FRUIT PRESSERS.
Yerba Mate contains 24 vitamins and minerals, 15 amino acids and antioxidants, especially polyphenols. In addition to that, Norwegian Energy has caffeine and is basisforming. The difference from Mate in comparison to caffeine, is that Mate is invigorating, without the common side effects that coffee can have. A few examples of the side effects of coffee: heart palpitations, high pulse or an upset stomach.

Norwegian Energy has: Vitamin A, C, E, B1, B2, Niacin, B5, B Complex, calcium, chromium, manganese, iron, selenium, potassium, magnesium, phosphorus, zinc, fatty acids, chlorophyll, flavonols and polyphenols.

Norwegian Energy contains only healthy freshly pressed fruits and there are no added e additives or sugar.
The nutritional content is 29 grams of carbohydrate per can, 0.33. It contains 49 mg of positive smart caffeine from Yerbamate. Do as the Argentinian national football team and drink Yerbamate before or during the match / training! More info here!
Nutritional content per can:
Energy: 551 KJ/ 132 KCAL
Fat: 1g
(Of which saturated fatty acids): 0,3g
Carbohydrates (Of which sugars): 29g
Protein: 1,3g
Salt: 0,2g
Yerbamate Caffeine: 49 MG